What can you do at Carpe Diem?
There's so many things to do at Carpe Diem!
Come discover kampung-style living at its best.
Team Building & Corporate Event
Carpe Diem is ideal for team building, family day, corporate events and offsite training. Click here to know more!
Photoshoot and Wedding
A perfect venue for photoshoot, engagement and wedding solemnization. Click here to know more!
Jungle Trekking
A memorable experience trekking into the forest of Serendah guided by an Orang Asli. Click here to know more!
Fruit Harvesting
Durian, rambutan, pulasan and various fruit trees are planted in abundance for guests to enjoy during the season.
Cycling
Bicycles are available at no extra cost. Take one and explore our 18 acres ground. It's back to our childhood days!
BBQ
Fire up the bbq pit and pile on the meat! A great way to gather around the burning embers and bond over a great meal.
Ping-pong, foosbal and darts
Fancy a game of ping-pong? Or perhaps test your hand dexterity on the foosbal table. There's a dart board too!
Fishing (Catch n' Release)
There's a pond. It's stocked with various types of fish. Huge ones too. Give it a try and see what you can catch. 
3-level swimming pool
Soak your cares away while the children slide and revel in our pool. Open for all Carpe Diem Orchard Home guests. 
Tyre swing
It's back to basics, to kampung days when fun meant outdoors. Swing away and reminisce on the wonderful days.
Exercise bars
Swing like a monkey. Do pull-ups. Climb up and be whoever you imagine yourself to be. It's good to be outdoors!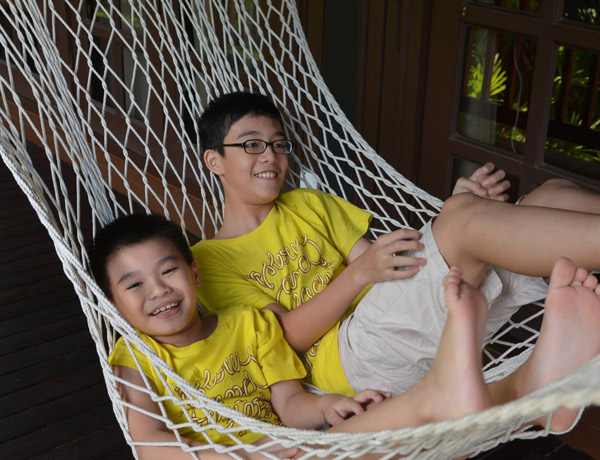 Hammock time
Laze the afternoon away, enjoy the cool breeze at the main terrace in our hammock. You're allowed to be slow here. 
Farm animals interaction
There's chickens, ducks, rabbits, goats and geese at our orchard home. Come and get up close with them!  
Hand feeding farm animals
There's something special about having a goat nibble at your leafy offering. It's call simple kampung experience.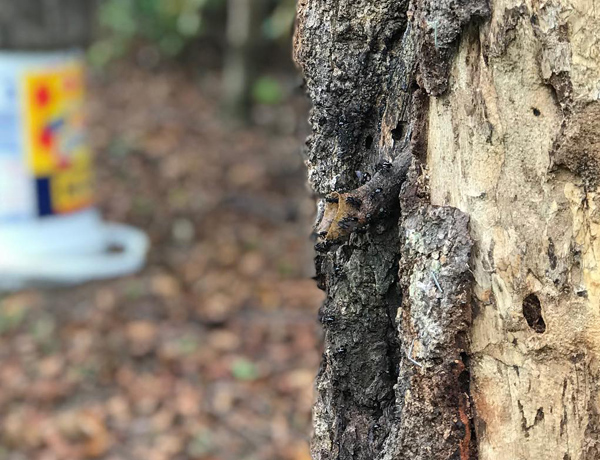 Stingless Bee Farm
An educational experience for everyone. Come discover the uniqueness of lebah kelulut which are producing honey!
Jom! Balik Kampung!
Make Carpe Diem Orchard Home your holiday and event venue! All enquiries are welcome. 
Address
803, Jalan Besar Serendah, Serendah, 48000 Selangor, Malaysia.